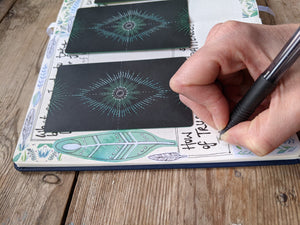 Do you keep a journal as part of your daily self care practise? And if so....what do you use your journal for? Recording tarot readings? A gratitude journal? Morning pages? A bullet journal to organise your day? An art journal to experiment creatively? .....Whatever it is, one of the reasons that I love journaling so much is because there is no right or wrong answer to this question. There is no one-size-fits-all solution. Journaling is entirely down to personal preference and what works for you. You can also combine and different methods together to suit yoru practise and in this...
---
• Art journal • Mantra • Obstacles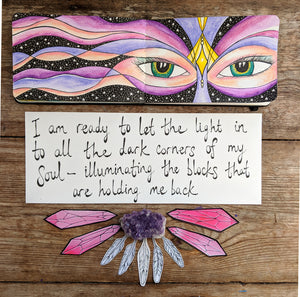 I am ready to let the light in to all the dark corners of my Soul- illuminating the blocks that are holding me back.
---
• Art journal • Healing • Mantra • Positive Mindset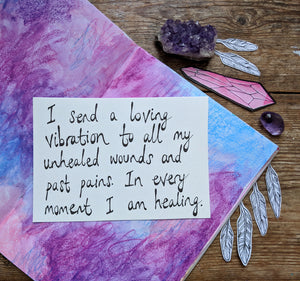 "I send a loving vibration to all my unhealed wounds and past pains. In every moment I am healing"
---
• Art journal • Mantra • Positive Mindset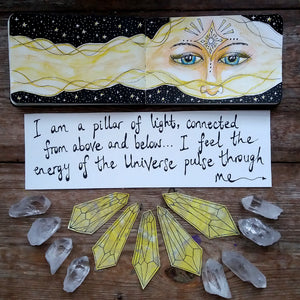 I am a pillar of light, connected from above and below... I feel the energy of the Universe pulse through me.