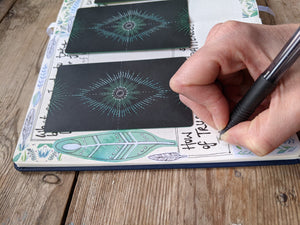 Do you keep a journal as part of your daily self care practise? And if so....what do you use your journal for? Recording tarot readings? A gratitude journal? Morning pages? A bullet journal to organise your day? An art journal to experiment creatively? .....Whatever it is, one of the reasons that I love journaling so much is because there is no right or wrong answer to this question. There is no one-size-fits-all solution. Journaling is entirely down to personal preference and what works for you. You can also combine and different methods together to suit yoru practise and in this...
---
• Card Readings • Journaling • Midweek Mindset • Positive Mindset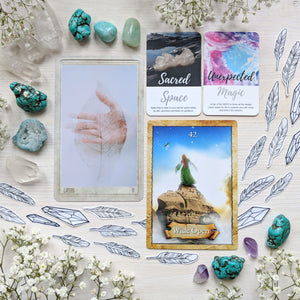 . Be open to the shifts and allow more magic to happen! . Healing happens in layers. It's not as simple as A+B=C. Once we commit to tackling that first layer we begin to unravel so many hidden aspects. The mind, body and soul connection becomes evident! . The more healing work we do, the deeper we go and the more layers reveal themselves to us.  . And yes sometimes this can feel like things are getting worse before they get better. Really what is happening is that this deep inner work is bringing you back to your truth and...
---
• Card Readings • Dealing with Emotions • Journaling • Oracle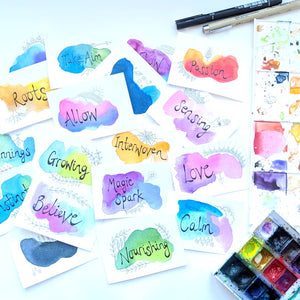 This deck is also the perfect starter deck. If you've never worked with oracle before and find that a full blown oracle deck is a little overwhelming then the prompts deck is a great place to start to help your mind open the doorway to your intuition and start to think about life on different levels as oracle is a great way to get really focused on what your issues are and help you to move through them!
---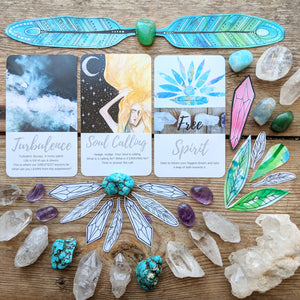 In turbulent times remember that your soul knows the way. - Let your free spirit dance and dream. - Focus on those big wild dreams, not on your doubts and fears! *************** Grab your journal and let your imagination run wild! Get all those big wild dreams down on paper! Capture all those thoughts and ideas .........….and allow yourself space to play and create! - Life is meant to be an adventure after all so lets focus on the fun! Deck; my Tarotsize Oracle deck- available HERE!